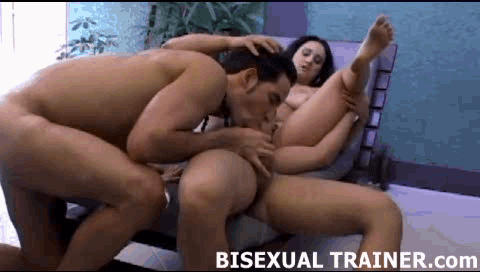 share gif:

Mistress loves it so much when her slaves get together in order to pleasure her as a team. This is your first bisexual experience, and it's fucking great!

How about you two boys get into the pool for me and start to kiss one another. I like it when you men make out and do whatever you can to put a smile on the other person's face. Those lips look incredible when they're kissing, so get to work and make sure you don't let me down with your first taste of bisexual pleasure.

What would you say if I said that you should get fucked in the ass by him? Well don't try to protest - get on your knees and open up wide. That asshole is going to get hit up with some big dick whether you like it or not. How about you lick my pussy as that ass is violated? I think that would make the whole bisexual fetish really come to light, don't you?