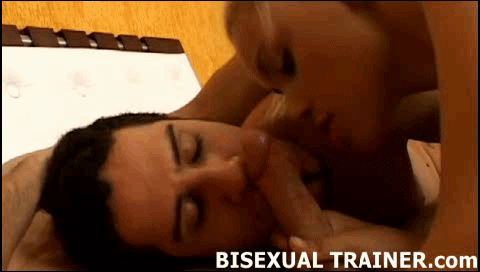 share gif:

Your Mistress is tired of seeing you look at men with such lust. That's why she's scheduled for you to get fucked by a dude in order to get it out of your system.

Get on that bed this very minute and start to make out with him. I want you to know what it's like to have a bisexual experience so that you can fully be aware of your body and what it's capable of. I must say, seeing you kiss another man is quite hot - do you think you could do this whole gay thing forever? Talk about comfort in one's sexuality!

How about you get a taste of his dick as I come in? Yeah, that looks pretty good. I can tell by the big smile in his face that you're pretty good at sucking cock too. Now I'm wondering what a bisexual slave like you would be capable of if it were put deep into his asshole. Let's get you on all fours and put that to the test.